2013.01.01. Ohmigawd, an update!
The last update was on July 27th. Where has No Name Losers been? We've got some explaining to do!
ef - the first tale has not sold very well. We know the exact numbers (which we cannot disclose), but minori has publically admitted their concerns about this. It's time to give our opinion on the matter.
We always knew all along that ef tft would struggle to sell. Not only has much of the fanbase already played our fansubbed version, but other than our script improvements, there is almost no incentive for people to pay good money for what is essentially a six year-old game. There were no hardcopies or any preorder goodies that the Japanese get when purchasing games like these. In addition, ef tft had to battle with the cornucopia of media out there. It's a given that anything past a year old will be heavily discounted: not just visual novels, but video games in general.
For that matter, we do not expect ef - the latter tale to sell well, either. minori must realize that the western fanbase wants to be treated as well as the Japanese, not second-class citizens scrounging for table scraps. Give them a reason to buy your games, and they'll respond accordingly. minori has disappointed on that end: it has been 2.5 years since our first contact with them, and only ef tft has been released. Not much to cheer for, huh? We think the sales figures will be more encouraging once we work on something new.
True to MangaGamer's update, we have not received an ef tlt test build. minori was focusing on their newest title, Natsuzora no Perseus, which was released on December 27th. For those who need a recap, their first game in 2012, SPPL Story #1, flopped and nearly put minori out of business. Why did it flop? There are a number of reasons, but the main one is that it was all-ages. Unless it's a 100-hour epic like Clannad, all-age titles won't sell.
Their creditors gave them time to produce one more title. So they put in MONSTER BOOBS!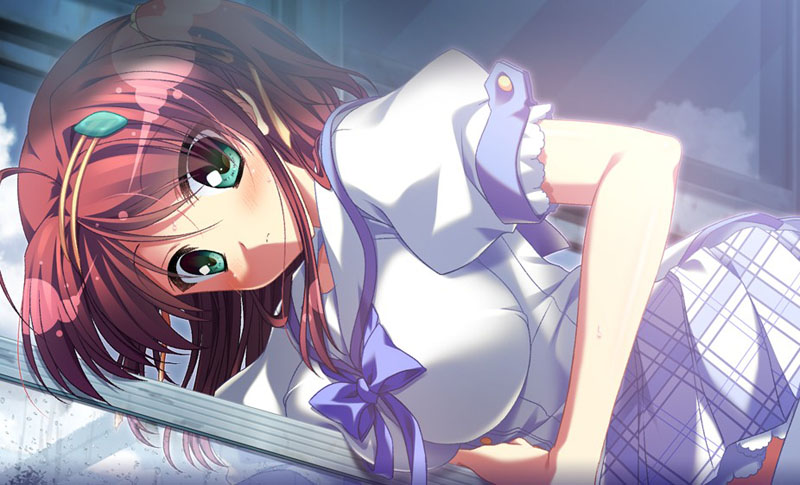 Better yet, MONSTER BOOBS on a LITTLE SISTER...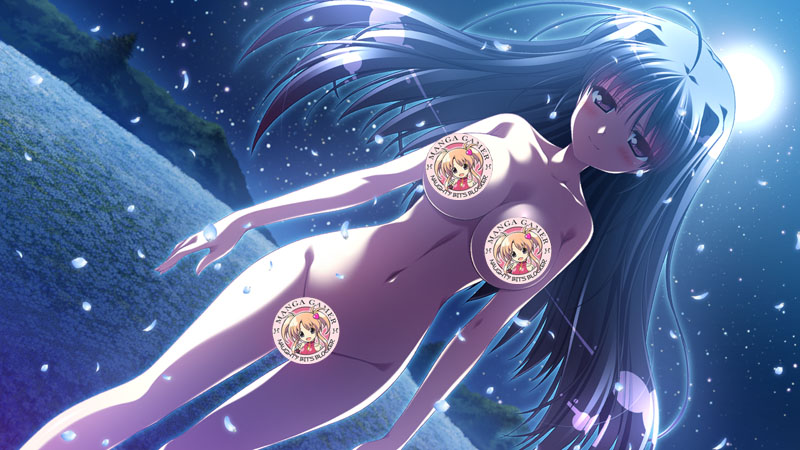 (Naughty Bits Blocker used without permission.)
And THIRTEEN ERO SCENES in about 18000 text blocks. ef, tft and tlt combined, has nine ero scenes (including the near-ero scenes) in 40000 text blocks!
Well, apparently stuffing their game silly with ero worked, because NnP was the #1 selling title for December, and #4 for all of 2012! So now that minori's newest game is a smash hit, they're hopefully out of the red, which means they can focus their attention on us! Could they give us NnP next? Who knows!
As for the final entry for our tenth anniversary coverage, don't worry. We'll have that up soon enough!